---

Free Shipping!
On all Robert Sorby orders over $50.00 within the 48 states.
---
Robert Sorby Slicks
When Robert Sorby told us that they were coming out with a line of slicks, we were a bit skeptical. At The Best Things, we judge all traditional tools against original antique examples, and original 19th Century slicks are so finely made, that doing a good reproduction would be no mean feat. Not that we don't have the greatest of confidence in Robert Sorby's production capabilities, but other modern slicks that we have seen offered are so sorely lacking in our estimation, that we knew what a difficult task that this would be.
When we saw the first Robert Sorby prototype slicks in September of 2006, we were in awe. On the spot we placed an order. The Robert Sorby slicks truly capture the essence of what a slick should be in a way that no other modern slicks have been able. In short, we really love the Robert Sorby slicks, and we don't say that about many tools. The Robert Sorby slicks are true heirloom quality tools.
Traditionally, slicks were used by shipwrights and timber framers. Both of these trades still rely on slicks today for traditional work, but the Robert Sorby slick is actually quite a useful tool for other woodworkers as well, such as for cabinetmakers when trimming drawer guides in case furniture work.
There is one obvious difference between the Robert Sorby slicks, and antique slicks. As much as we love antique slicks, we typically don't offer them in our vintage section, because the socket design is too prone to accidents when the tool is held vertically by the handle. Robert Sorby has solved this safety issue by fixing the handle to the blade in their design. This is a major advantage that makes the Robert Sorby slick a far safer choice for a user than an antique slick.
---
Closeout Sale!
Limited quantities available.
---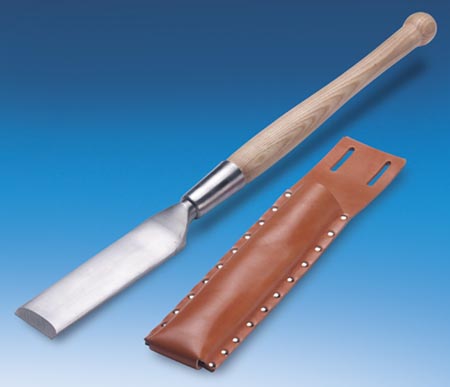 Robert Sorby Slicks
Stock #
Size & Description
Price
Qty
Buy
289-2.3/8-RS
Robert Sorby 2 3/8" Slick
SALE!
$109.95
289-3.3/8-RS
Robert Sorby 3 3/8" Slick
SALE!
$119.95
289H85-RS
Robert Sorby 3 3/8" Slick Holster
SALE!
$34.95