<!Right hand column>

---

Free Shipping!
On all Robert Sorby orders over $50.00 within the 48 states.
---
Robert Sorby Revolving Centers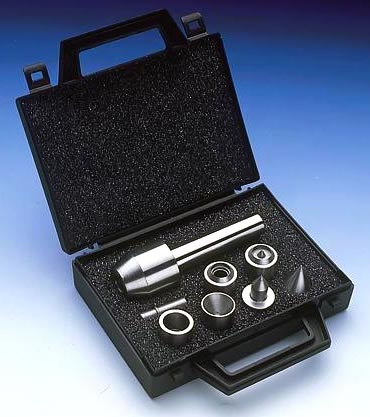 The Robert Sorby Revolving Center System comes with one chuck with replaceable ends that should cover all of the center requirements for spindle turning and other small objects. The sets include two sizes of point centers, a point and ring center, a cup center, and a cone center. Also included is a hole boring center that works in conjuction with the point and ring center. All Robert Sorby products are made in the UK.
---
SOLD OUT!
---
Item #
Description
Price
Qty
Buy
DRCK/1
Robert Sorby Deluxe Hollow Revolving Set 1MT
SALE!
$84.95
DRCK/2
Robert Sorby Deluxe Hollow Revolving Set 2MT
SALE!
$84.95