Home

<!Right hand column>

---
Liquidation Sale
After 22 years in business, we are ready to retire. We are now closing out all of our new product inventory.
We will continue to sell antiques & antique tools in retirement.
---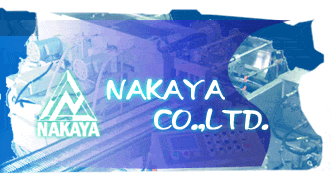 Nakaya Japanese Hand Saws
The saw making firm of Nakaya Ltd. is one of the largest makers of machine-made saws in Japan. Nakaya saws are made for many other companies and sold under brand names that are household names to woodworkers. The Nakaya saws which we sell use disposable blades that solve the issue of sharpening. Because the blades are so thin on Japanese saws, and on Nakaya saws they are thinner than most, there is very little steel in the blade, and thus disposable blades can be produced cost effectively. The Nakaya saws which we sell are their top-of-the-range saws and utilize the very finest Swedish tool steel for their blades.
Note: We have decided not to carry the Nakaya line in the future. The saws on this page are still in stock, but we will not be re-ordering. We are now carrying both hand-made and machine-made saws by Hishika. Nakaya is an excellent line, but since Hishika's machine-made saws are of a similar quality, it is easier to buy all of our Japanese saws from one source.

Nakaya Ryoba Gold Saws


Click on Image to Expand


Nakaya Ryoba Saws
Our Nakaya Ryoba Saws are for all around cabinet work. Ryoba saws have rip teeth on one side and cross-cut on the other. The Swedish steel blade on our Nakaya Ryoba saws is only .5mm thick and and has additional heat treating, which further improves its already amazing edge retention, and imparts the gold tint.
Stock #
Description
Size
Picture
Price
Qty
Buy
W-240G
Nakaya Ryoba Saw
240mm
(9 1/2") blade
SALE!
$44.95