Ordering
Instructions

<!Right hand column>

---

Keencut Sabre Series 2 General Purpose Cutters
The Keencut Sabre series 2 general purpose cutters are designed to be able to handle a wide range of sheet materials that are too thick or tough to be cut with the rotary cutters. This cutter will make clean, straight, and square cuts in a range of difficult materials that will pose problems for lesser machines.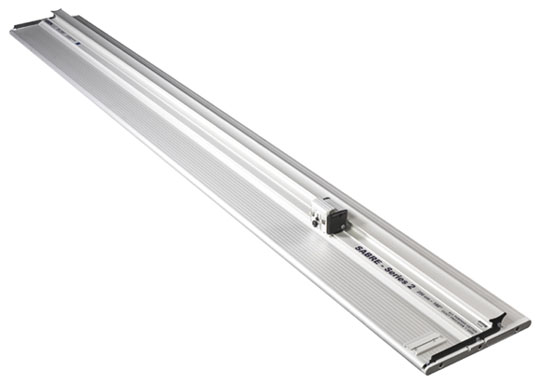 Materials Handled:
PVC foamboard up to .25" thick
Foam core up to .5" thick; optional extra-length blades required above 1/4" thick
Honeycomb and corrugated plastics
Vinyl and plastic film
Cardboard and corrugated cardboard
Fabric with optional fabric cutting wheel
Features:
All aluminum body, no particle board
Hinge and Lift arm mechanism easily adjusts to varying material thicknesses
Uses standard medium duty utility blades available at any hardware store
5-year comprehensive guarantee (excluding replacement blades)
Manufactured in England
99.98% of materials sourced from Western Europe
Stock #
Size
Price
Qty
Buy

60735

40" KeencutSabre General Purpose Cutter
Actual: 45"W x 14.5"D x 2.25"H

$724.50

60736

60" Keencut Sabre General Purpose Cutter
Actual: 65"W x 14.5"D x 2.25"H

$846.00
Keencut Stands and Accessories for Sabre Series General Purpose Cutters
These stands are for the Sabre series general purpose cutters only. We only sell the stands separately or as part of a package deal that includes a waste catcher and feed roller kit because it does not make economic sense to not buy the package if you are buying more than just the stand.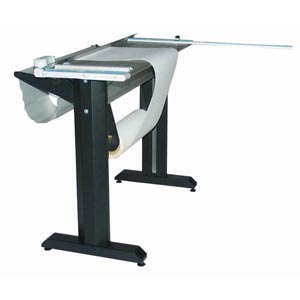 Stock #
Size
Price
Qty
Buy

62361

Stand Only for 40" Sabre Cutter

$472.50

62351

Stand Package for 40" Sabre Cutter
Includes: Stand, Waste Catcher, & Roller Feed kit

$616.50

62364

Stand Only for 60" Sabre Cutter

$504.00

62354

Stand Package for 60" Sabre Cutter
Includes: Stand, Waste Catcher, & Roller Feed kit

$657.00