<!a href="tormek_supergrind.htm">Tormek Supergrind
Accessories

<!Right hand column>

---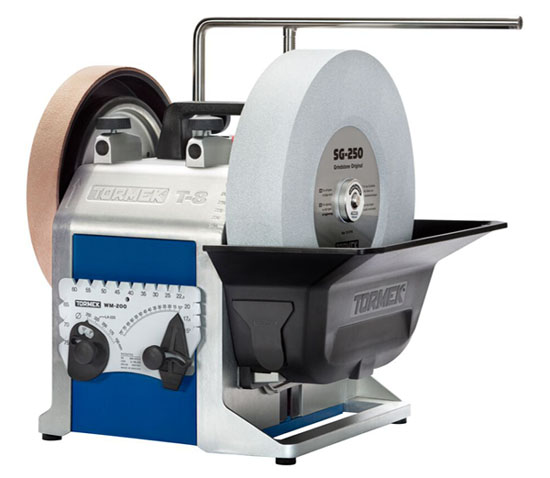 Tormek Supergrind T-8 Not Available
---
SOLD OUT!
---
Now with 10 Year Warranty!
Register your new T-8 on www.tormek.com and get an additional
3 years of warranty for a total of 10 years.
---
T-8 Video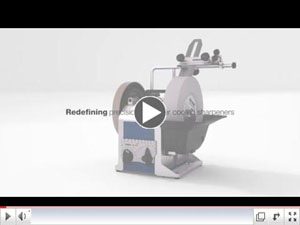 ---
Free Shipping!
On all Tormek orders over $100.00 within the 48 states.
---

Tormek is stepping up their game with a revolutionary fully cast housing on the new T-8 model. With an updated design and several upgraded details, the T-8 gives you the best conditions possible for a successful sharpening with top results.

The Tormek Supergrind T-8 new product features include:
Integration of the mounted sleeves for the Universal Support, into the fully cast housing. This guarantees minimal play for the Universal Support, improving control and accuracy.
Advanced Water Trough has been improved with a screw lift for an easier fit and a magnetic scraper for efficient clean up.
Includes the SE-77 upgraded jig for square edge tools. which now has a movable side that allows for a fine adjustment to the setting, which ensures a 90 degree corner or the ability to create a cambered shape on plane irons.
The Tormek Water Cooled Grinding Machine is possibly the most sophisticated sharpening system ever conceived. With its myriad of jigs, the Tormek offers you a precise way to handle almost every sharpening problem. The large 10" diameter Tormek wheel helps to minimize the common problem of hollow grinding that weakens the cutting edge by reducing the bevel angle at the cutting edge, and the Tormek wet wheel almost eliminates the common problem of overheating the blade. The way cabinetmakers used to sharpen their irons was with large treadle turned sandstone wheels with a water bath. The Tormek unit is as close to this as you can get today without putting one of the old treadle machines in your shop.
After grinding your tools on the Tormek grinding wheel, you complete the sharpening process on the leather honing wheel, which lets achieve a razor sharp edge without using bench stones.
The Tormek method is also safer. At the slow speed at which the Tormek wheel turns, you can fully control the grinding operation. When used properly, the Tormek produces no sparks, so there is less risk to your eyes and less risk of grinding sparks starting a fire.
T-8 Kit Includes:
Square Edge Jig SE-77
Truing and Dressing Tool TT-50
Stone Grader SP-650
Pro Angle Master WM-200
Honing Compound PA-70
Handbook HB-10
Instruction DVD