The FrameCo Ezy Measuring System being used with a Nobex miter saw.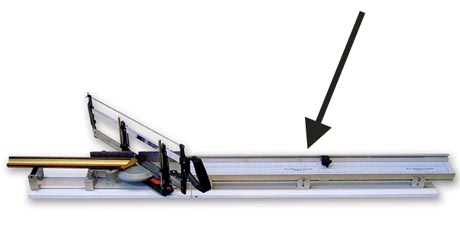 Click on Image to Expand
Cutting two lengths of picture frame molding to exactly the same length is the most challenging aspect of making a frame. The FrameCo Ezy Measuring System is intended to simplify this process.
The table will attach to most hand and electric powered drop saws, including the Nobex hand miter saws that we offer. The legs may need wood blocks to raise them higher for some power or larger hand saw models. The legs are the proper height, without blocks, for the Nobex Proman model miter saw.