Antiques
Vintage Tools
New Tools

<!Right hand column>

---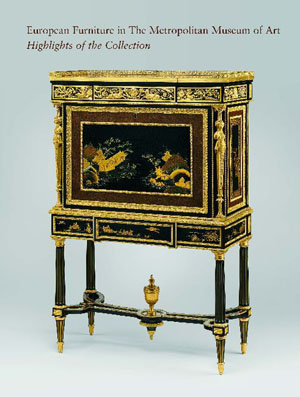 European Furniture in The Metropolitan Museum of Art - Highlights of the Collection
DaniŽlle O. Kisluk-Grosheide, Wolfram Koeppe and William Rieder
This beautiful volume features 103 superb pieces of European furniture dating from the Renaissance to the late nineteenth century from the collection of the Metropolitan Museum. Examples by many outstanding European designer-craftsmen, such as Andrť-Charles Boulle, Thomas Chippendale, David Roentgen, and Karl Friedrich Schinkel, are included, as well as important works by unknown makers.
In detailed texts, which incorporate new archival and technical information, the authors discuss the history and significance of each piece. An introduction by DaniŽlle Kisluk-Grosheide presents the history of the Museumís distinguished furniture collection. Color reproductions of the furniture are presented in overall views and many details, all of which were made specifically for this book. Three hundred fifty-eight additional color images are included on a CD-ROM at the back of the book.
DaniŽlle O. Kisluk-Grosheide and Wolfram Koeppe are Curators and William Rieder is Curator and Administrator in the Department of European Sculpture and Decorative Arts at The Metropolitan Museum of Art.