---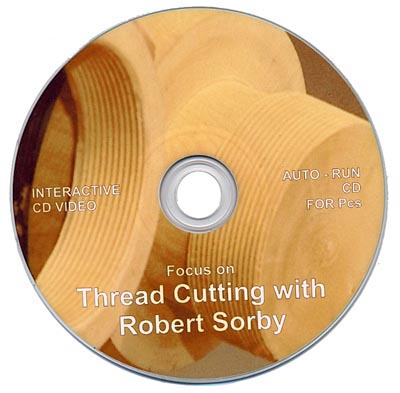 Thread Cutting with Robert Sorby
Thread cutting is one of the most difficult techniques the woodturner has to master. This video is full of useful advise and hints on how to add threads to your project. Includes basic threaded projects.
A 50-minute video which aims to take the mystery out of cutting threads in wood. Adding a thread to a workpiece has always presented a challenge to the turner. This unique video shows you how to form both internal and external threads which will greatly enhance your turned projects.
You are taken slowly through the steps from inital hollowing through accurate sizing to thread forming and final fitting. Close-up shots ensure a full understanding of all of the procedures required. There are also plenty of useful tips on tool care and sharpening. Included in the video are three novel projects which all benefit from a threaded fitting.