---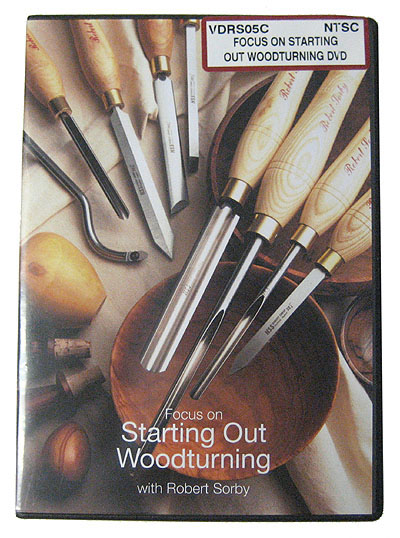 Starting Wood Turning with Robert Sorby
Tool selection, tool use and care, wood selection and finishing are just some of the topics covered as the viewer is taken through some initial steps in starting-out woodturning. It is a must for those who are new to woodturning and are looking for help and guidance.
This 100-minute presentation is a step-by-step introduction to the world of woodturning. It aims to remove much of the mystique which surrounds this popular craft.
It tackles a broad spectrum of subjects - the selection of wood, an introduction to the lathe, the use and care of basic tools and the finishing of the piece.
The beginner is taken by the hand and shown how to make a bud vase, goblet and a bowl. Close-ups and action shots make this a most informative companion to those starting out woodturning.