---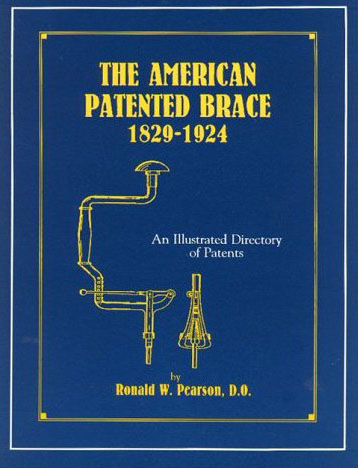 The American Patented Brace 1829-1924
Ronald W. Pearson, D.O.
This is a vastly expanded successor to Dr. Pearson's earlier Guide to American Brace Patents 1829–1910. Not only are many newly discovered patents included, but these are now cross-indexed and illustrated and, for the first time, the author provides an indication of their rarity. Over 500 brace patents are listed alphabetically by patentee name and chronologically by date and patent number.
There is a third index that lists patents by type of brace in four major categories: brace ratchet patents, corner brace patents, brace wrench patents, and brace combination tool patents. An invaluable reference for anyone having an interest in these fascinating examples of American ingenuity.